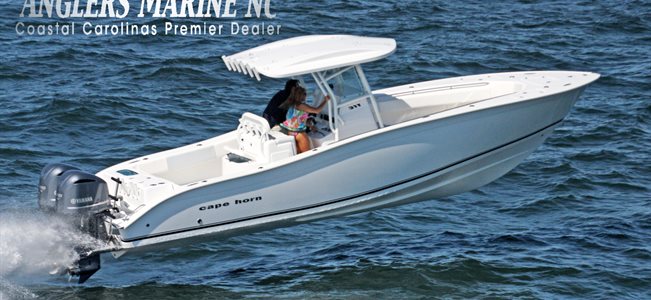 Testimonials
"I was very close to purchasing another boat from another dealer when a friend suggested that I visit Anglers and check out a Sundance. This was our first boat buying experience and after spending time with Paul, the sales representative, we became a Sundance and Anglers customer. Paul was helpful in explaning all aspects of the boat, motor, trailer, accessories and boating in general in this area. He accompanied us on a test ride and he and the technician took us on another afternoon boat ride to review all the necessary parts of the boat and motor after the purchase. Paul worked with us on the price of the boat package and introduced us to everyone at Anglers. Our purchase was made easy and painfree! After purchase, we had to learn the boat and have called several times with questions and had our first, 20 hour service completed. Paul, Ray and Wes have all been extremely responsive and helpful and the office staff are always friendly and upbeat.
We have gotten to know almost everyone at Anglers and feel as though we have become part of the Anglers family as they have reached out to get to know us and are always available to answer questions regarding our purchase. Thank you!"
- Joe Zurad
Welcome
Anglers Marine is family owned and operated on the East Coast of NC, between Wilmington, NC and Myrtle Beach, SC, at 748 Ocean Hwy (Hwy 17), Supply, NC. We provide a large selection of new and used Cape Horn Boats, Sea Fox boats, Robalo boats, and Shearwater boats. We also sell and service a full line of Yamaha, Suzuki, Evinrude, and Mercury engines. Anglers Marine is your number one re-power dealer. We offer great deals on pre-enjoyed and brokered boats, including Yellowfin, Polar, Pro-Kat, Key Largo, Sea Ray, Sailfish, just to name a few. We are taking trade-ins and/or brokered boats daily, so keep checking back on our website. We service what we sell and will also be happy to service your boat even if you didn't buy it from us. We want your business!