About Us
Anglers Marine NC is family owned and successfully operated with the help of an outstanding sales and service team that are just like family. C.W. Hamilton and his son Wes are avid fishermen, with over 60 combined years of experience in tournament fishing, recreational boating, sales and service. C.W.'s wife Carol, and daughter, Dana round out the family business with their administrative, lending, and titling/registration experience. Since 2003 Anglers Marine NC has been customer driven, offering customized options to meet our customer's needs and desires. At Anglers we like to think outside of the box and offer designs, colors and additions that the manufacturers do not offer. If it can be done, we can do it... Anglers Marine's Flagship Dealership, in Supply, NC is centrally located between Wilmington, NC and Myrtle Beach, SC on Ocean Hwy/Hwy 17, within a few short miles to several boat ramps that access the Atlantic Ocean. Anglers offers top of the line; sport fishing boats, such as Invincible and Cape Horn, and is the Top 3 dealer for Robalo Boats, Diamond Dealer for Key West Boats, and is now a large stocking dealer of NauticStar Boats.

More recently, Anglers has expanded its market to cover the Raleigh, Central NC areas, with its new store in Clayton, NC, on US-70 Business, just east of Raleigh/Garner, where they are offering the same top of the line; sport fishing boats, and well known lake boats, such as Bayliner, StarCraft, and AlumaCraft boats. Anglers is committed to help their customers realize their dream of spending time on the water by reaching both fresh & saltwater markets.

Anglers Marine NC places great emphasis on customer care. With the collective strength of a strong sales and service team, we have garnered awards such as Robalo's Excellence in Customer Service, Key West's Diamond Dealer Excellence in Sales and Service, NauticStar's Dealer Excellence Award, Suzuki's Super Service Award of Excellence, and Yamaha's Five Gold Star Dealer. As Anglers grows, it will continue to strive for customer service excellence. And, when we make a mistake, we'll do everything we can possibly do to correct it. Relationships between our customers and our team members are our greatest asset.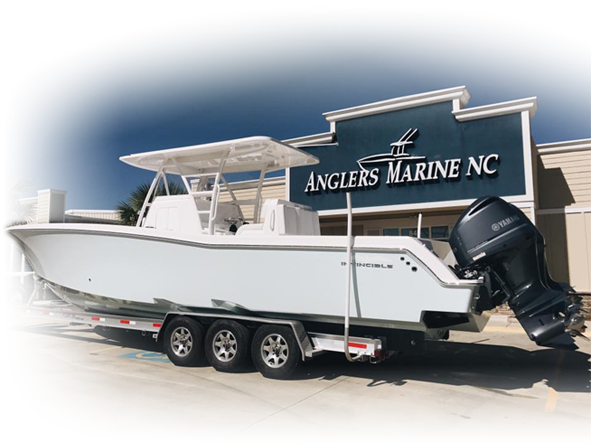 Principals
C.W. Hamilton
President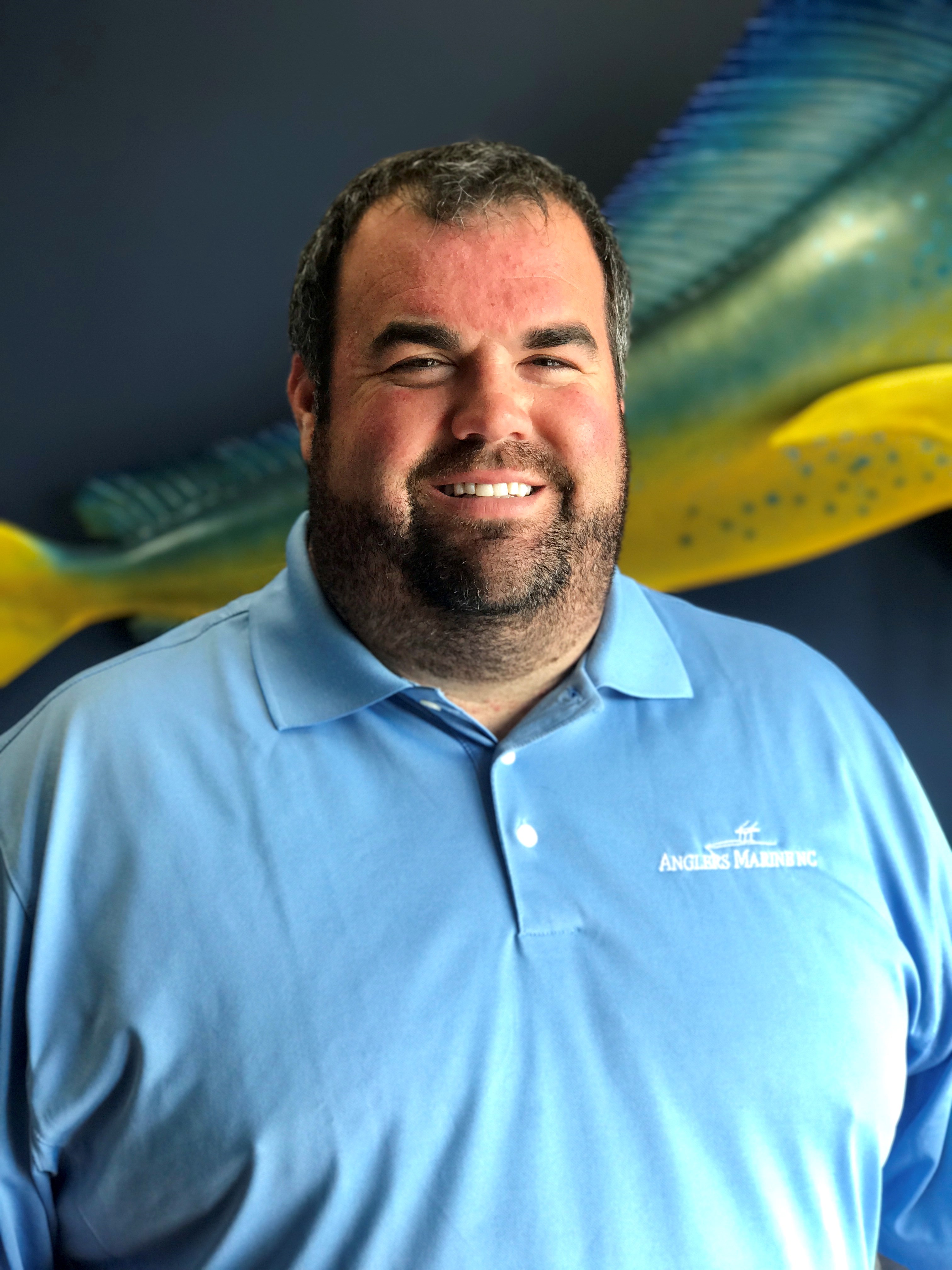 Wes Hamilton
Vice President / General Manager
Carol Hamilton
CFO
Sales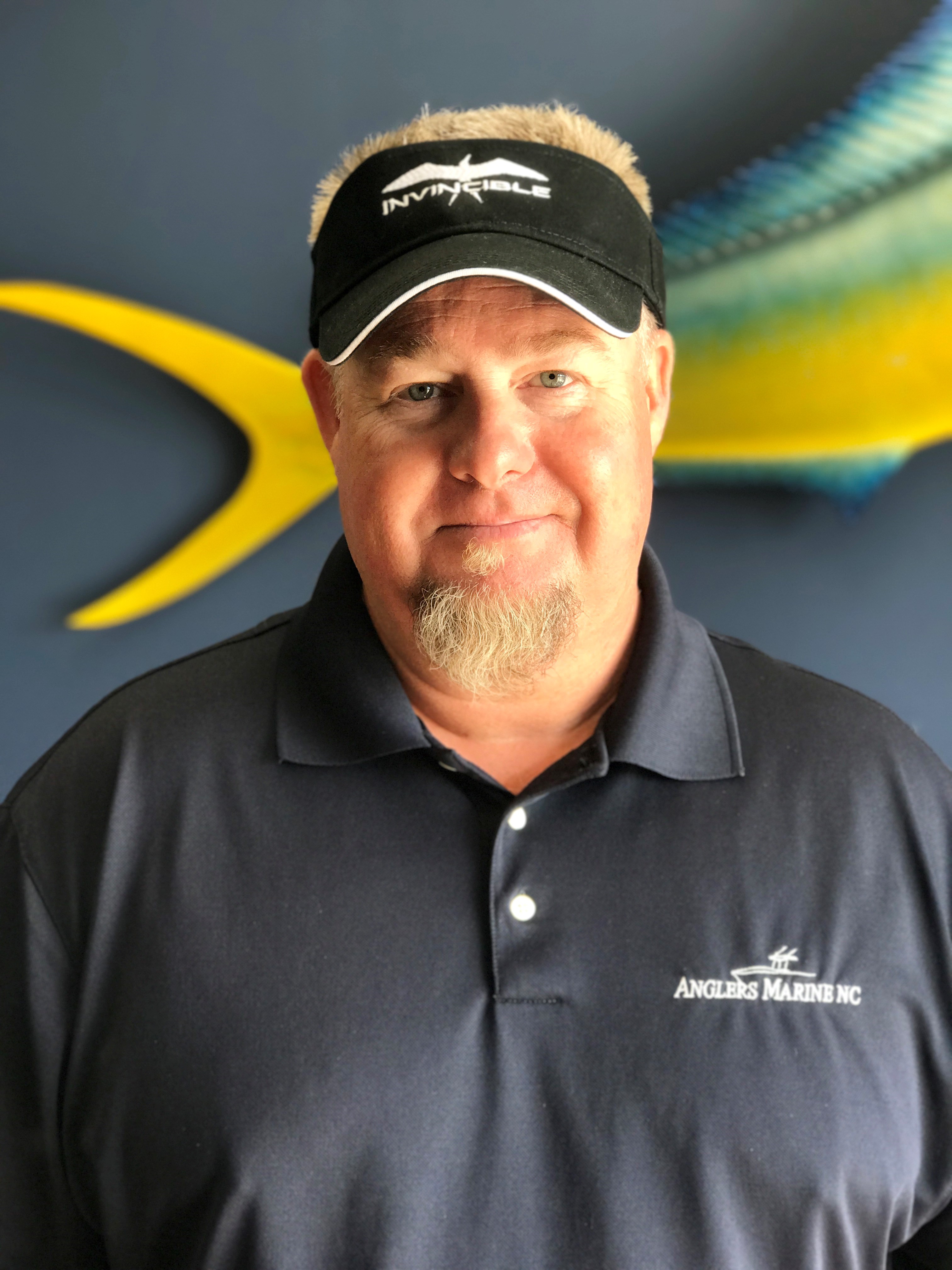 Glenn Abramson
Sales Manager
Being from New Jersey, Glenn grew up fishing the Jersey Shore making him heavily experienced in both inshore and offshore fishing. After high school, Glenn joined the United States Marine Corps and served in operation Desert Storm. The marines brought him to North Carolina, where he went to college in Wilmington, then headed into the heavy equipment business where he did outside sales for 15 years. Glenn was brought to Anglers Marine NC in 2014 and he has been a valuable asset due to his marine-like drive for success and his passion for fishing. Glenn is also Robalo's #3 top salesman and top for the Mid-Atlantic region for the past 3 years. So if you're looking to work with a salesman with a vast knowledge of boats – Glenn is your man.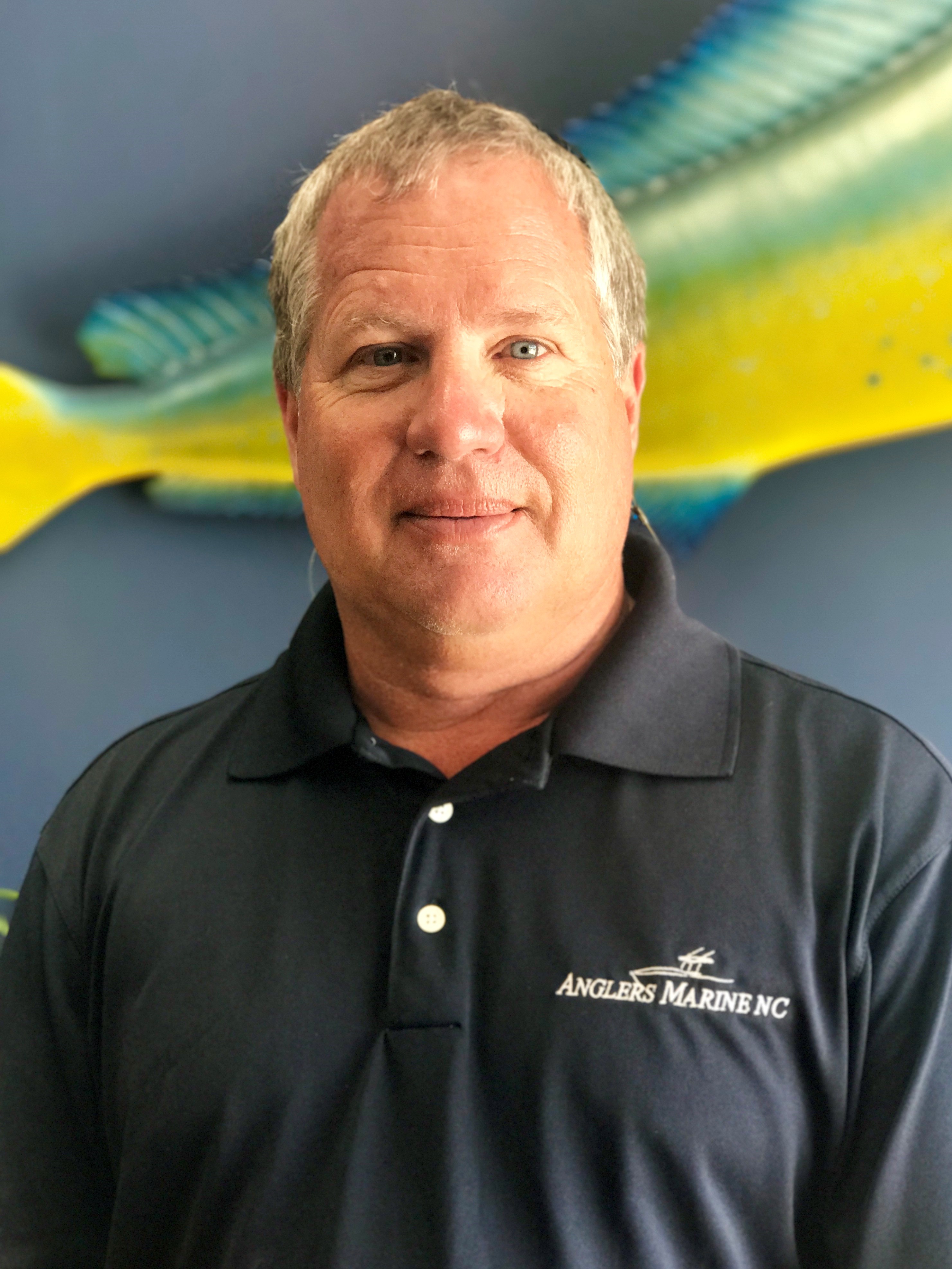 Paul Eagle
Sales Representative
Paul is originally from Broadway, NC, a small town located just outside of Sanford. Paul has always had a love for boating and the outdoors. He started his career at Choplin Marine in Sanford, NC where he worked for four years. The love for boating and fishing drew him and his wife to the Ocean Isle area 7 years ago, which is what brought him to Anglers Marine. Paul's adaptability and care for customers is what makes him successful on our Anglers Sales Team. In his spare time, Paul still enjoys being outdoors and spending time with his 12 year old Boxer, Abby.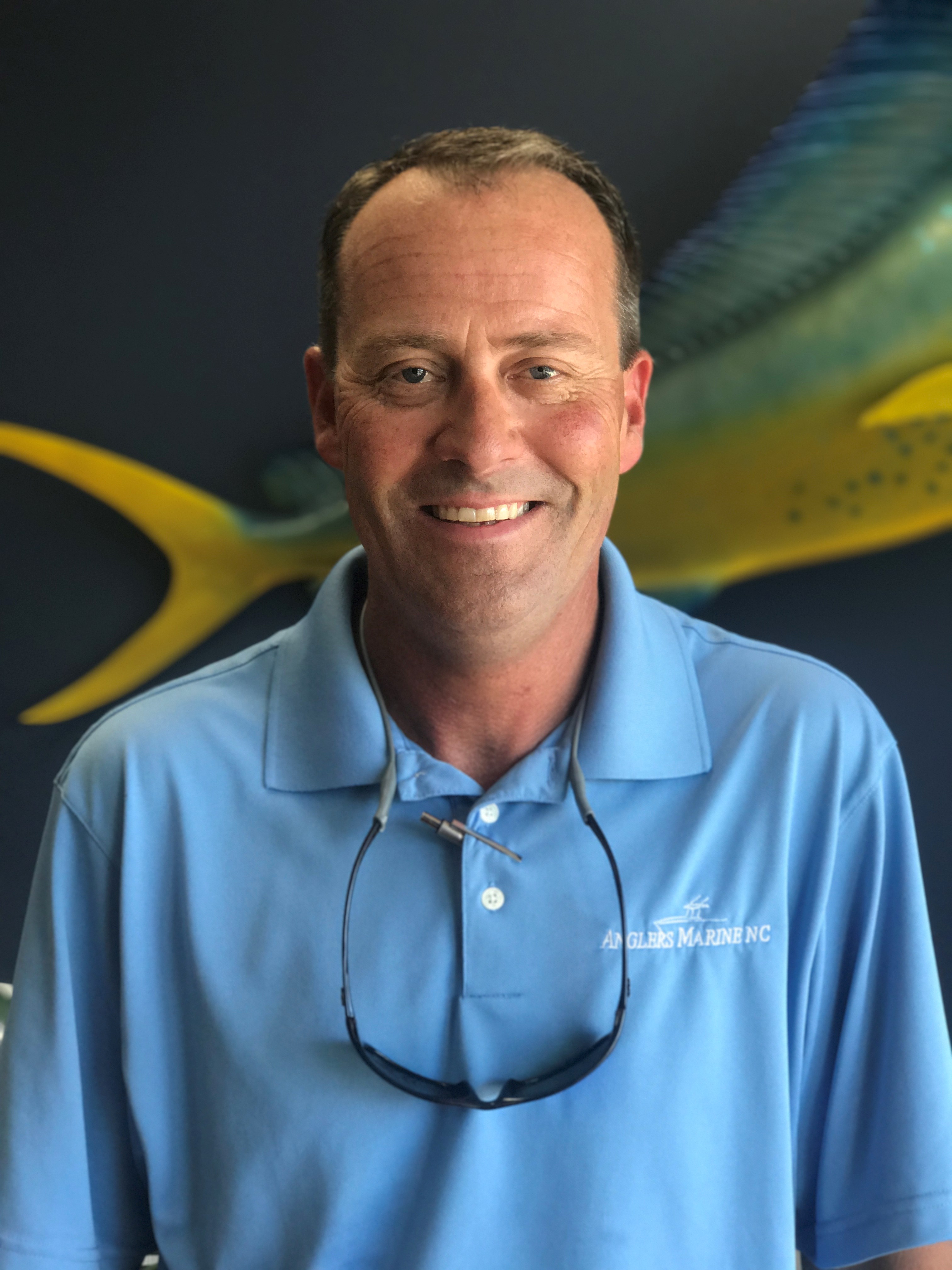 Steve Catlett
Sales Representative

Steve is originally from the small town of Henderson, NC, but was brought back to Southport by his family and his love of the coast. Growing up fishing and hunting, Steve's enthusiasm for being on the water began at a young age, leading him to join the marine patrol at 28 years old. Steve then went from patrolling on boats to selling them for Marine Max of Wrightsville Beach, giving him 9 years of experience in selling mostly Boston Whaler and Sea Ray motor yachts. His passion for locally-minded businesses and premier brands is what brought him to join our Anglers Sales Team. In his free time, Steve loves to be out with his wife and kids on anything that floats.
Josh Lee
Sales Representative
Dubie Picquet
Sales Representative
Service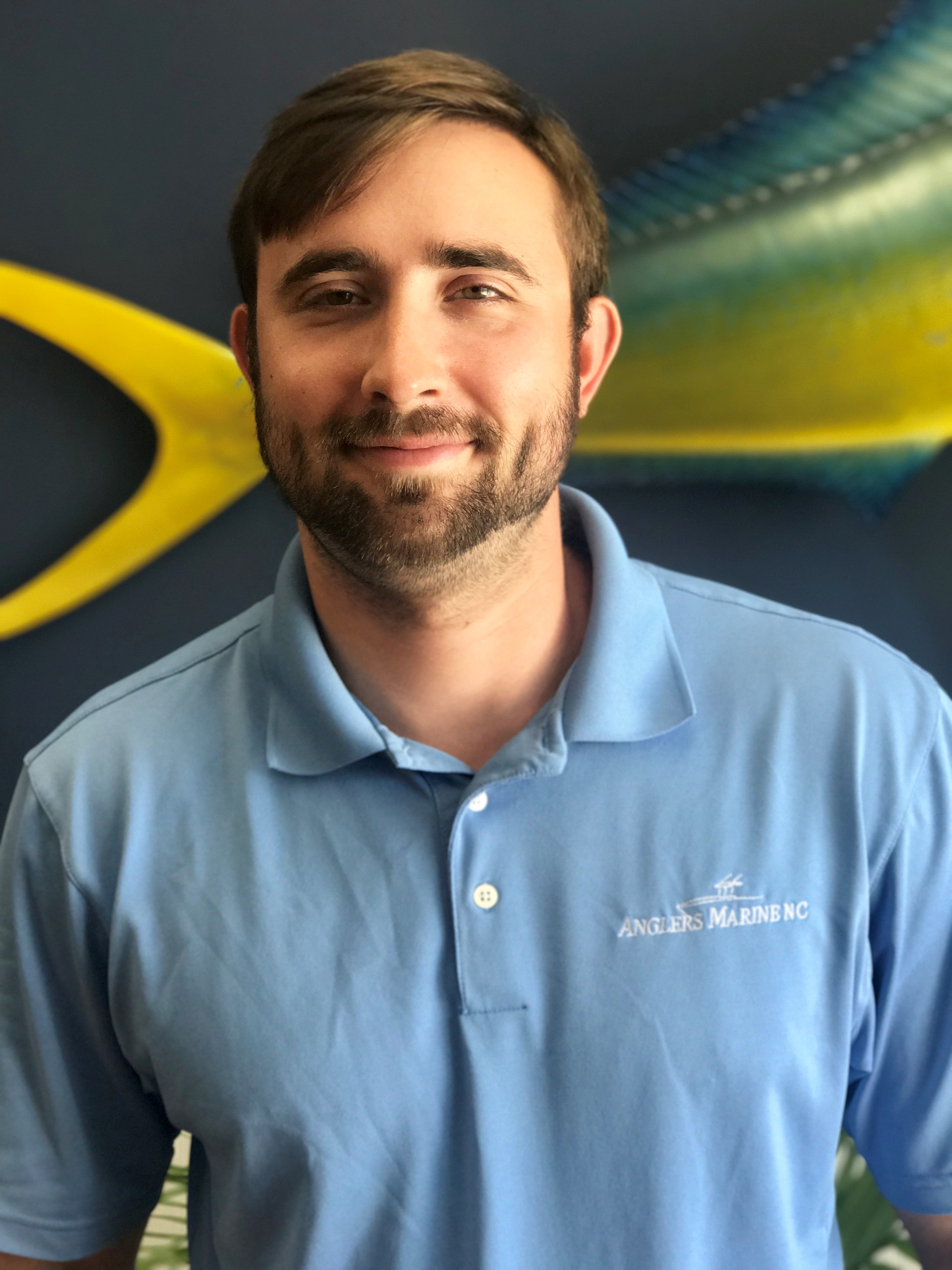 Frank Fiscella
Service Manager
Originally from New York, but moved to Southport in 2006. Frank graduated from the University of North Carolina Charlotte in 2014 with a bachelors in Political Science, then interned with senator, Thom Tillis, and congressman, Richard Hudson. He began working with Anglers Marine NC in July 2015 as a sales assistant and was promoted to Service Manager in the Fall of 2016. Since then, Frank has maintained a 95% or higher Customer Satisfaction rating with Robalo Customer Service. Frank's professionalism and care for his clients is what makes him successful in his department – be sure to give him a call for all your boat service and maintenance needs.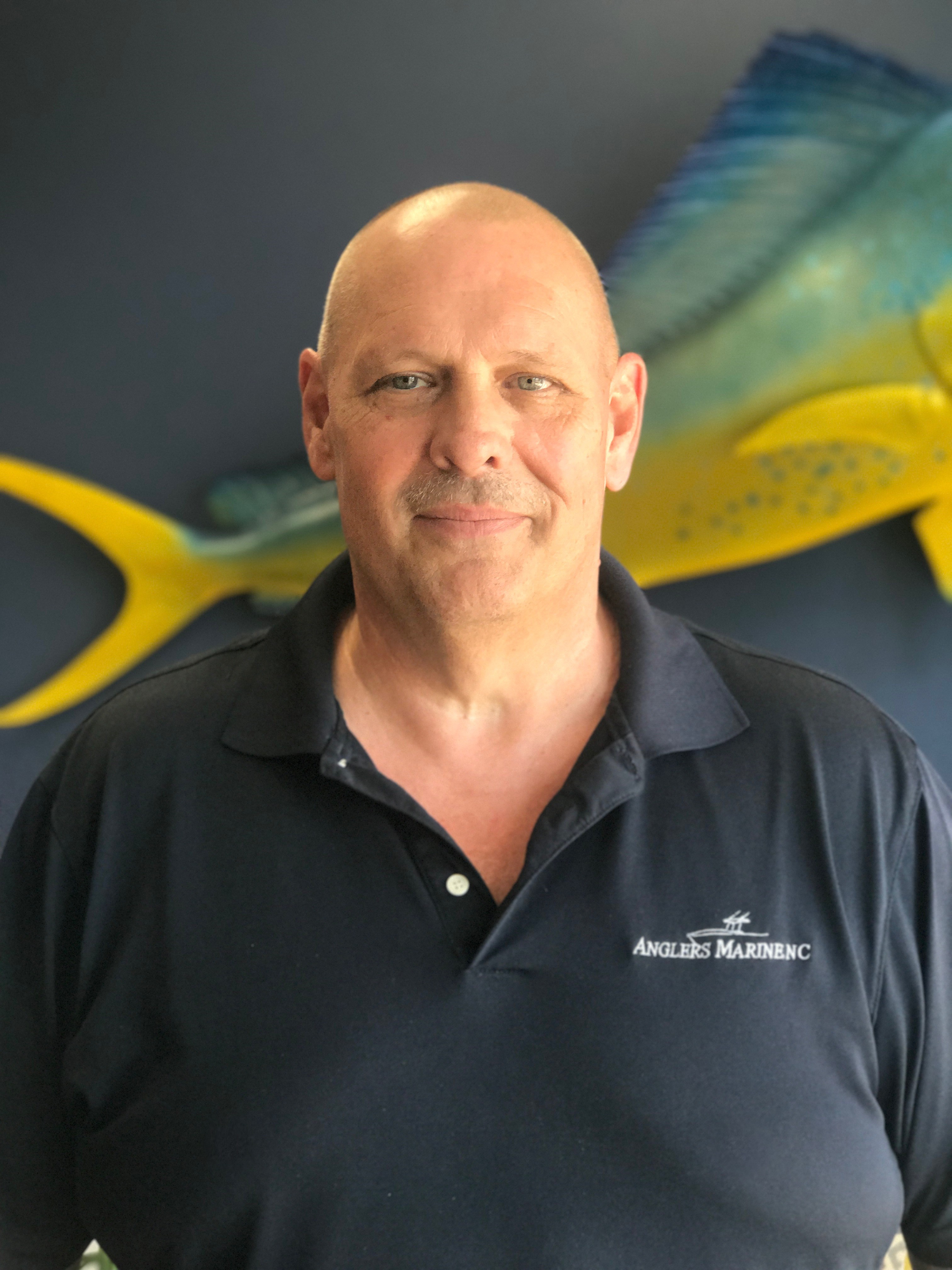 Ray Meyers
Parts Manager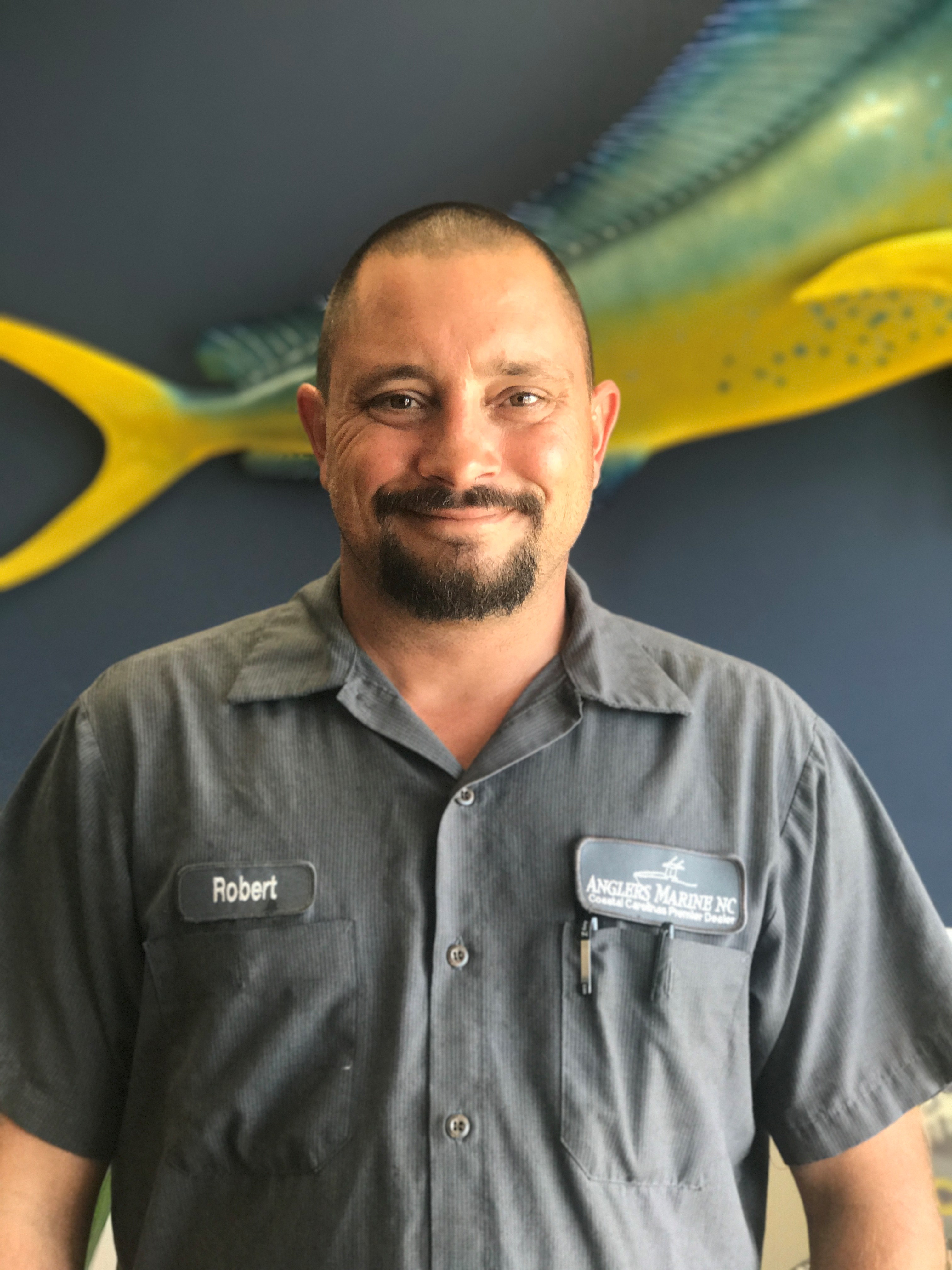 Robert Bowman
Lead Technician
Robert, known as Rob around Anglers, has always been around water. He was born in Florida, but moved to North Carolina and worked as a machine operator for a local cable company. Rob has been an avid surfer for the last 10 years, but also loves to catfish in his free time. He started working for Anglers Marine in 2004 as a boat detailer, but was promoted to technician in 2006 bringing years of mechanical experience to the Anglers service team.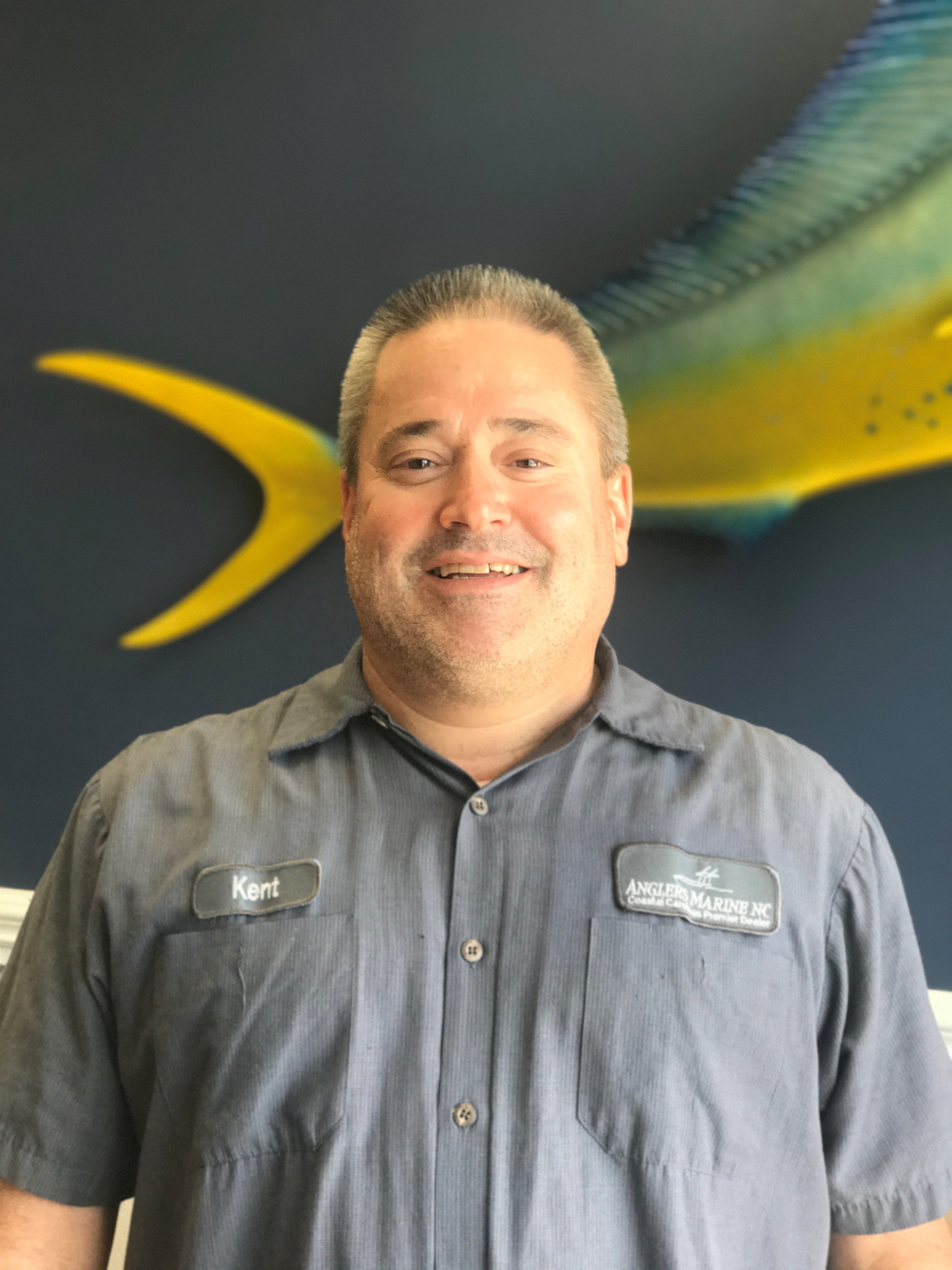 Kent Rhodes
Electronics Technician
New Jersey born and raised, Kent moved to North Carolina in 2010 to be closer to his family. Previously, he worked as a boat detailer and rigger for a marina in New Jersey. When in North Carolina, Kent joined Anglers Marine, working to install custom electronics and rig boats. In his free time, Kent enjoys being outdoors, sports, and fishing.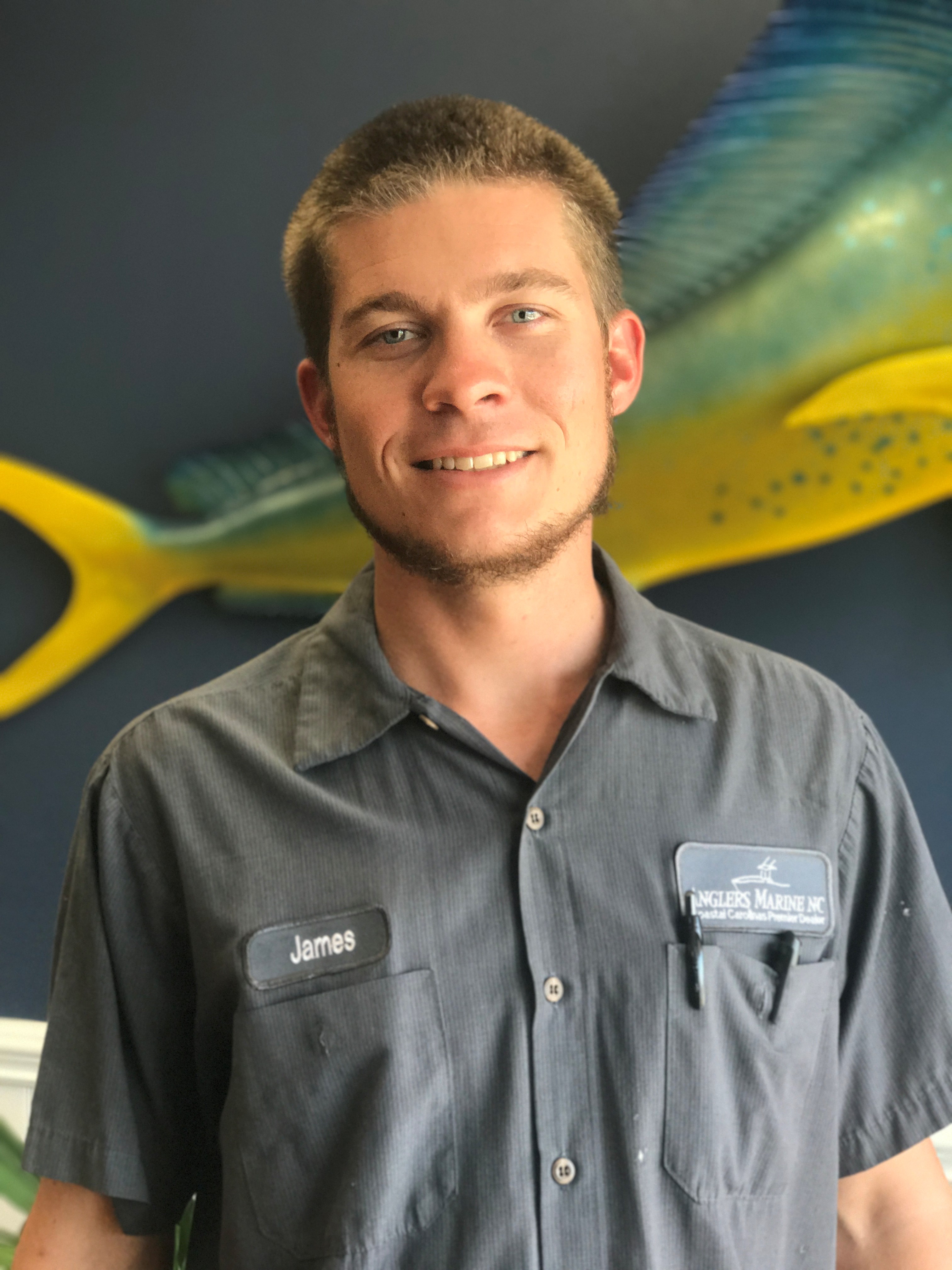 James Bradsher
Technician

Originally from Manassas, VA but moved to NC with his family in 1996 - James grew up turning a wrench. His dad was a jet mechanic in the Air Force and taught him the ropes. Given the opportunity with Anglers, James has put the knowledge that his dad gave him into practice. When he's not working, James enjoys duck hunting along with inshore and offshore fishing. James joined the Anglers Service Team in March 2017 and specializes primarily in rigging, engine service, and repairs.
Administrative
Dana Hobbs
Office Manager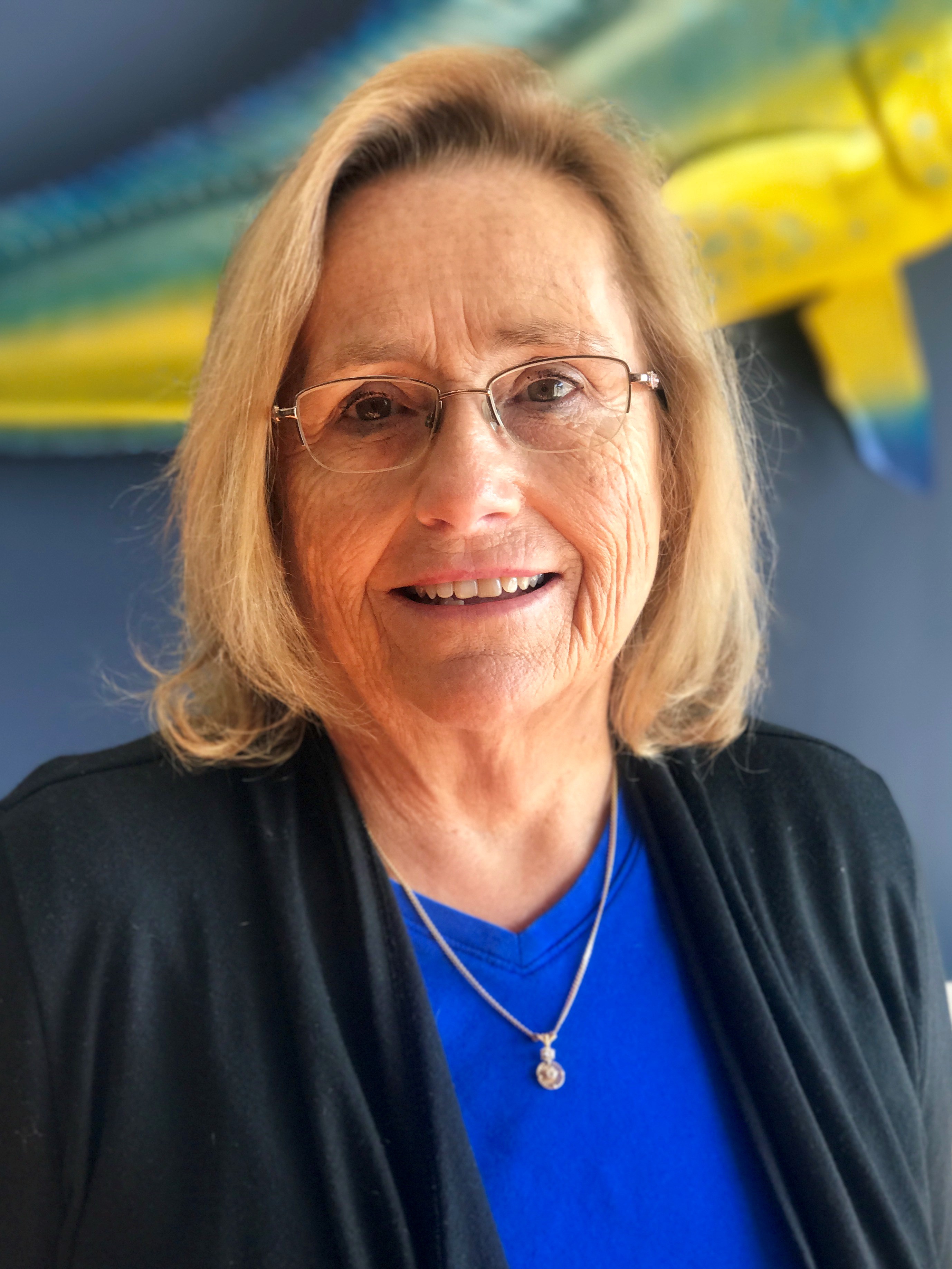 Patti Hall
IT / Accounting
Patti is originally from Ohio, but moved to Charlotte, NC in the early '80s and joined IBM in the engineering department. She retired last October and moved to the coast, but found retirement boring so joined the Anglers Marine team, handling accounting and IT. In her free time, Patti loves to visit the beach with her boxer, Ella.
Andrea Christian
Title Clerk
Andrea was born and raised in Salem, Virginia. She moved to Holden Beach not long after graduating college. She is a graduate of Guildford College, with a degree in Business Administration. She grew up coming to Holden Beach for family vacations, and decided to make it her new home.
Scott Bruner
Online Sales/Marketing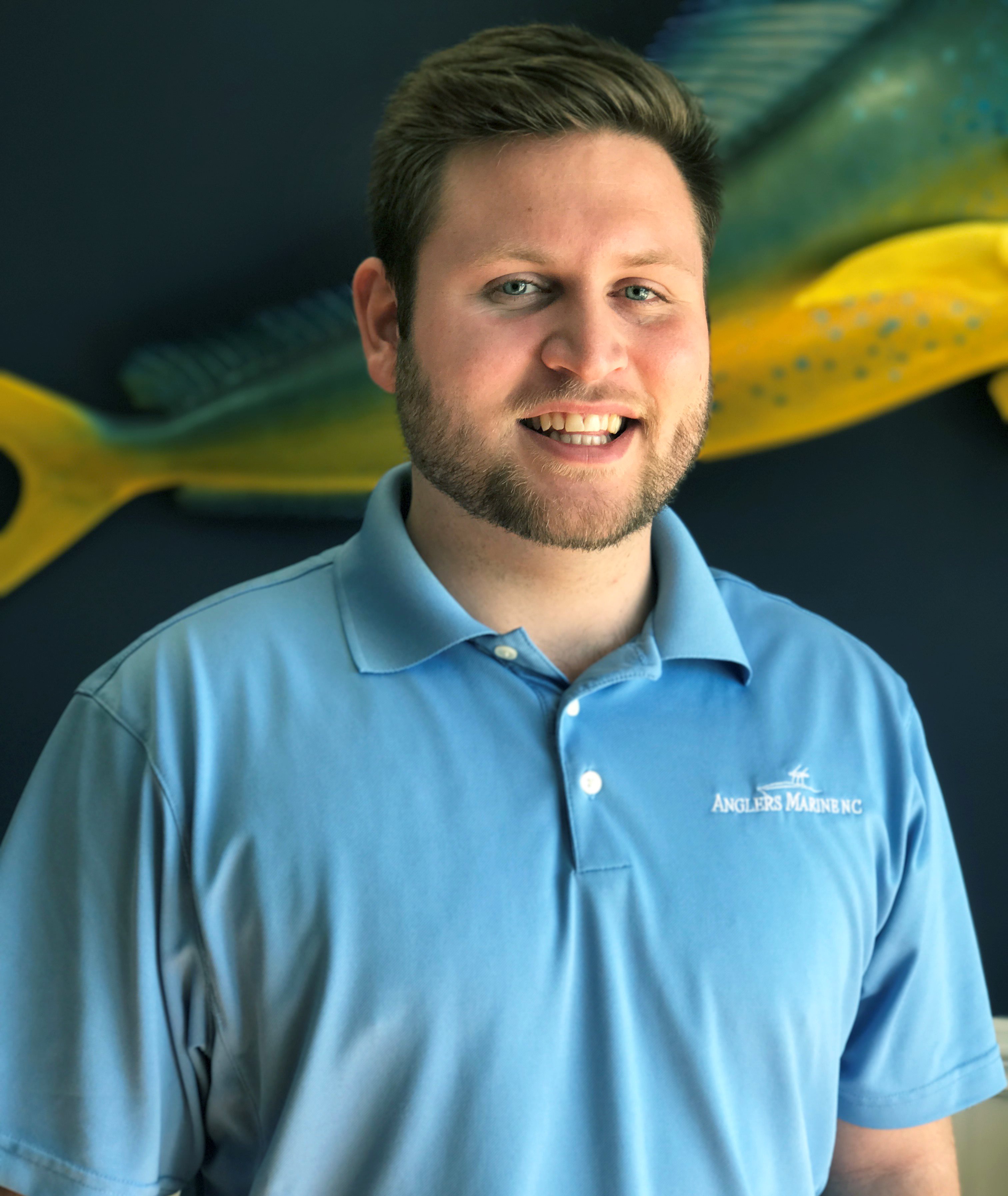 Nate Nifong
Marketing Assistant
Nate is originally from High Point, NC but spent every summer with his Grandpa on the waters of Brunswick County, where his love for fishing and boats began. Knowing that he couldn't get away from the water, he moved to Wilmington in 2015 to attend Cape Fear Community College. He now attends UNCW, where he is pursuing his B.A. in Marketing. One of his favorite past times is to be out on the water fishing with his friends, family or his 5 year old black lab, Sadie Mae. His love of boats and videography makes him a great addition to the Anglers Marine team.
---
Customer Driven
Anglers Marine is centrally located within a few short miles to several boat ramps that access the Atlantic Ocean. So, if you are a novice; we are ready to take you out for a test/training run.
Service After The Sale
Anglers Marine has factory authorized mechanics on staff to service what we sell. Your boat and motor is a large investment. We think you should buy your boat where you'll use it and we can help you maintain your investment. We offer mobile service from Myrtle Beach to Morehead City.
There is no job too big or too small for us. If you are our customer; it is our job.
News
Be sure to come see us at the Carolina Fall Boat Show & Sale August 17-19! It will be help at the NC State Fairgrounds.