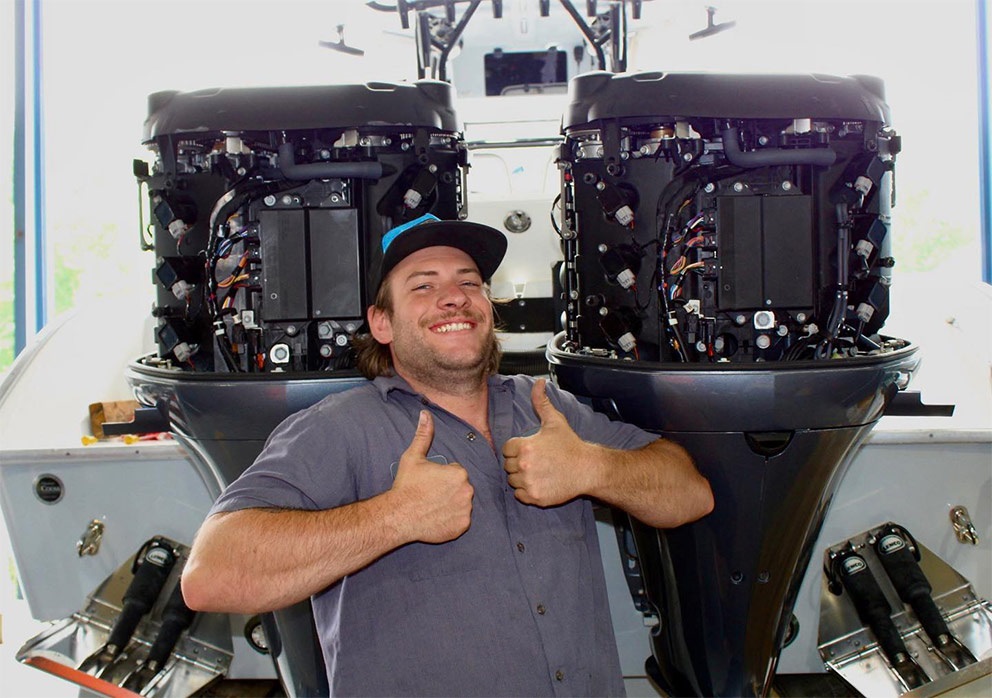 Yamaha: 2023 Best in Class
August 9, 2023
For the third year in a row, Anglers Marine NC has been awarded Yamaha's Best in Class for outboard motors. With criteria for the award ranging from customer satisfaction, marketing, merchandising, and sales leadership, Anglers is honored to receive this distinction and is joining in on the celebration taking place in Edinburgh, Scotland.
Built on a series of hills overlooking the North Sea, Edinburgh was chosen to highlight Yamahas best-in-class dealers. This favorite capital city of the United Kingdom will host Anglers in Mid-October, where 60 other top-recognized dealers will also attend, celebrate, and commemorate their outstanding performance over the past year. A major accomplishment to receive, a few of Yamahas Best in Class award qualifications are as follows.
Actively utilize Yamaha Marine Business System for warranty registrations, parts ordering, and warranty claim filing
Maintain up-to-date service training requirements (dealership technicians attending instructor-led service training courses)
Have a certified trained Yamaha mechanic on location.
This is a highly competitive market, with 620 total certified Yamaha dealers in the United States alone, being awarded the Best-in-Class is a major accomplishment, and one Anglers Marine NC does not take lightly. Carrying a multitude of Yamaha-powered boats, such as Invincible, Robalo, StarCraft, and Key West, Anglers is dedicated to maintaining and upholding the standard that Yamaha sets for itself as one of the most trustworthy engines on the market with an emphasis on customer satisfaction.
"Our sales and service team are one of the best around" states Carol Hamilton, Co-Founder, and current CFO of Anglers Marine. "We are beyond excited and grateful to have received this distinction for the third year in a row, it goes to show that our team's dedication to providing unmatched customer service does not go unnoticed". "God paved the way for us 20 years ago to get this business off the ground, and continues to bless us daily, we couldn't be more thankful".
Anglers Marine NC is a premier full-service dealership with its flagship location in Supply, North Carolina. Over the past 20 years, they have expanded to have three locations, one in Clayton, NC as well as its newest addition in Morehead City, NC. With an emphasis on family values, faith-based practices, and customer service and satisfaction, Anglers Marine NC continues to thrive in this ever-changing market.